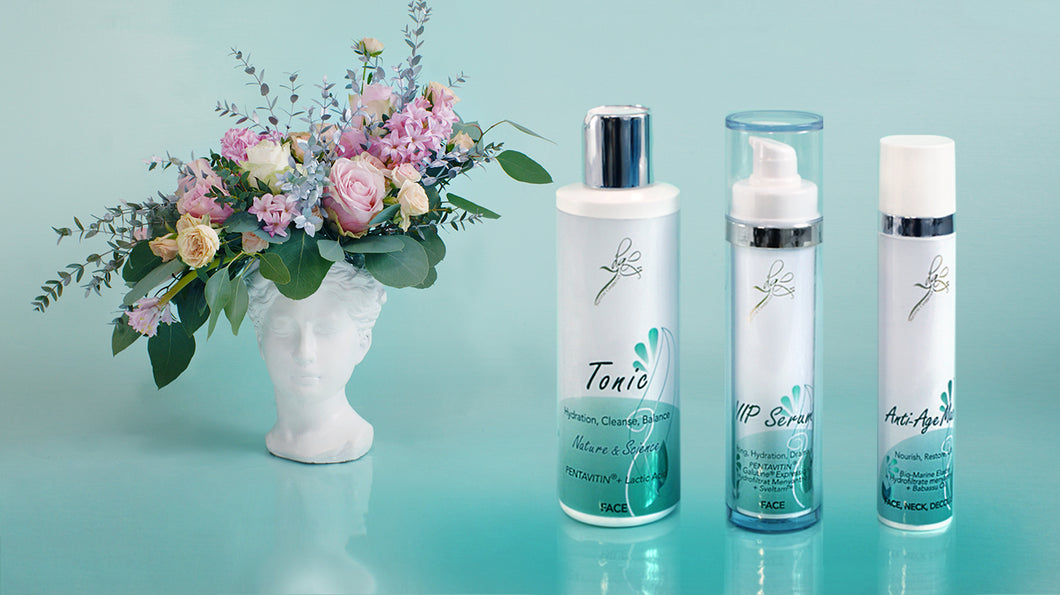 New Face Kit (Skincare Routine), 3 pcs.
Regular price €104.00 €72.00 Sale
7 Day Cosmetics is made from natural ingredients and contains no hormone-disrupting chemicals. The latest innovations known in science combined with a touch of nature will make your skincare routine effective and skin healthy.
New Face Kit is designed for women with dry, dehydrated, and untreated skin with signs of no firmness.
Tonic will help to gently cleanse the facial skin while providing the highest quality skincare with long-lasting hydration and balancing the skin's pH level. The tonic helps prevent dryness and discomfort.
VIP serum with a strong moisturizing effect will help nourish the skin and remove excess swelling. The serum provides a smoothing effect on facial wrinkles and skin tone with a botox effect.
The anti-age mask helps elastin and collagen fibers to provide skin firmness - visible lifting effect guaranteed. Wrinkles are reduced and the skin of the face, neck, and décolleté is restored. An anti-age mask can also be used as a cream during the winter (without washing it off).

The set includes:
The full price for this set - 104 euro.