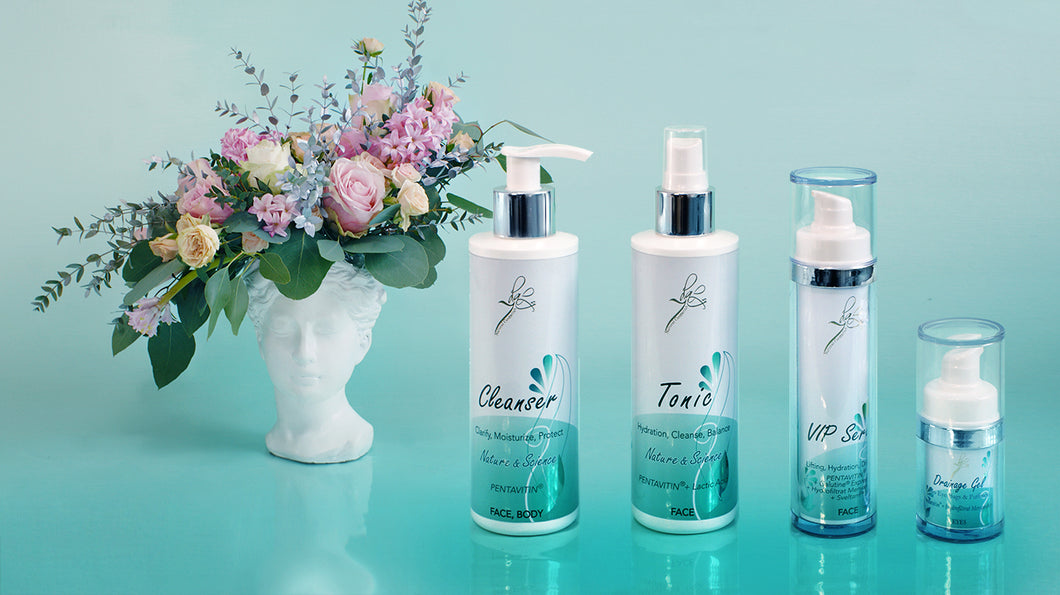 Deep Hydration, No Puffiness Kit (Skincare Routine), 4 pcs.
Regular price €125.00 €90.00 Sale
7 Day Cosmetics is made from natural ingredients and contains no hormone-disrupting chemicals. The latest innovations known in science combined with a touch of nature will make your skincare routine effective and skin healthy.
Deep Hydration, No Puffiness Kit is designed for women with tired and gray facial skin. The products in the set will provide deep hydration and nourishment of the skin and will remove excess swelling, leaving the facial skin radiant and healthy.
How To Use Deep Hydration, No Puffiness Kit?
Step 1. Cleanser - wash your face with massage movements from the center of your face to your ears.
Step 2. Tonic - saturate cotton pads with the tonic and gently wipe the face.
Step 2. VIP serum - apply it on the face with light movements.
Step 4. Drainage gel eyes - apply the gel around the eyes with light, massaging movements.
The set includes:
Full price for this set - 125 euros.