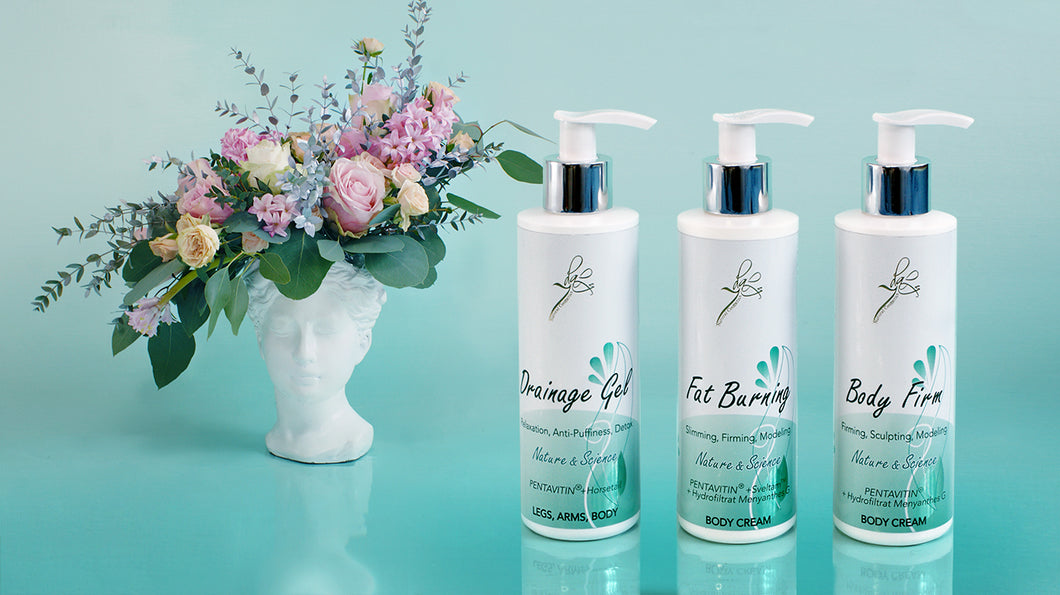 Best Body Kit (Skincare Routine), 3 x 200 ml
Regular price €93.00 €60.00 Sale
7 Day Cosmetics is made from natural ingredients and contains no hormone-disrupting chemicals. The latest innovations known in science combined with a touch of nature will make your skincare routine effective and skin healthy.
Best Body Kit is designed for women who want to improve their body before the summer season - to lose weight, reduce the amount of existing fat, remove excess edema, and gain skin firmness.
How to use Best Body Kit?
For the first-week use only Drainage Gel Body - removes swelling and frees the body from excess toxins and fluids. Already in the first week, you can lose weight, which is directly related to the removal of excess fluid from the body.
After that, start to use Fat Burning Cream as well. Apply to those places where white fat has accumulated, which we want to reduce, such as hands or hips. The cream will increase metabolism and break down excess fat. If there are pronounced problems with the veins, then do not apply the cream to them. Be sure to wash your hands after use. For greater effect, we use the combination Drainage Gel + Fat Burning + wrapping.
In the end, use Body Firm for the skin to get firm and tighten in its previous shape. The cream helps to restore connective tissue and improves skin regeneration.
The set includes:
The full price for this set - 93 euro.